Advice on buying a dog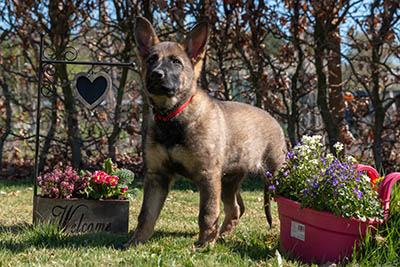 You are looking for a new dog, a puppy or adult dog but do not yet know which breed is the right choice, which breeder, is it reliable. Buying a dog is not always an easy decision. A dog lives on average 10-15 years, something you should take into account.
Prevent problems
Unfortunately, for many people, buying a dog is still an impulse purchase. Your old dog has died and preferably tomorrow you need a replacement. From the first the best, sometimes even bread breeders, a puppy is bought. Sometimes you are lucky, sometimes unlucky and you buy a puppy with health problems. Never let a purchase be an impulse buy. No matter how sweet the puppies are, sleep on it 1 or 2 nights and think carefully about the purchase.
Which breed
Because many people buy a puppy on a whim, they are therefore not always aware of the breed and whether this breed is the right combination for you and your family.
People often fall in love with a particular breed because of its appearance or color without really knowing the breed.
Much more important, however, is that the breed must be a match. After all, a dog should fit your family and lifestyle. Perhaps there are other breeds you have never considered or don't know exist.
We are happy to help you choose the right breed and point out that certain other breeds may be a better match.
Our advice
Together with you and your family we look at what you are looking for: an active dog to walk a lot with, big, small, guard dog and most importantly your experience. We have been breeding dogs ourselves for over 25 years and regularly refuse potential buyers because we feel that they are either too inexperienced for our dogs or they are not suitable for their situation.
Together with you, we will look at which breeds are right for you.
We will look at breeders, available puppies, etc.
What is the best time to get a puppy so that when the puppy comes you can take time off the first few weeks.
Within a litter there is always a difference in puppies, some more active, others more dominant. Based on your experience and what you are looking for, we will work with the breeder to see which puppy is most suitable for you.
Follow up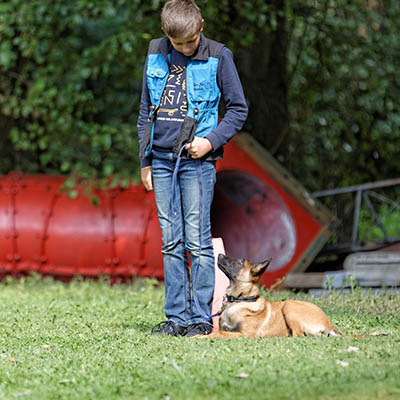 Even after the purchase, you can contact us with any questions or problems regarding your dog. We always recommend a puppy course at a school in the neighborhood. Also for further training we can advise you or you can go through our bootcamp take some of the upbringing off your hands and teach your dog basic obedience.
Our experience
Been involved with dogs for over 35 years, including 25 years as a breeder of several purebred dogs. Raised more than 50 dogs of my own.
Teaching and training of dogs. Participation in dog shows (beauty) with the best result, World Champions Fila Brasileiro's in different classes. Large network within the dog world where we can fall back on for information about breeds and breeders.
Take advantage of our knowledge and experience
DSC-K9 Academy advice when buying your new dog
Take advantage of our international network within the dog world
>25 years of experience in breeding and training dogs
Individual counseling
we offer individual counseling
Bootcamp
No desire or time to raise your dog yourself. We teach the basics.
Experience
>50 own dogs raised